Donate to The Bobby Pizazz CD Project
Thank You for your continued support of my music,
Donate Here #BobbyPizazz #GoFundYourSelf #CDProject
---
Bobby Pizazz Nashville singer/songwriter offers a variety of original tunage, with writing influences as varied as Hank Williams, Jim Croce and Earth Wind & Fire.
Says Bobby, "I have song in my soul, I have a story that must be told. As I write these songs I tell of life, and if you listen close, you will see, that this is not just my song, but ours in joy and strife. I'm a Music Story Teller a Song Man."
A life-long entertainer, Bobby Pizazz made appearances on the nostalgic TNN (Nashville Network) American Magazine performing his self-penned favorite "Lost, Lonely, Feelin' Blue". To his credit he has worked behind the scenes, back stage and in the studio with a wide variety of major recording artists and independents.
In light of the changing times and merging music genres Roy August and Bobby Pizazz begin to co-write in Dec 2010 Modern All Genre Big Band Music Songs & Lyrics using 7 Colors of the Rainbow as a Pallet. Look for some future All Genre Big Band Sounds and songs that will surely lighten your daily load…songs that could become classics, songs that you'll carry the melody and the message with you in your heart…for the next 50 years of your life…
---
Thank You Lee Oskar for providing me with quality harmonicas, I greatly appreciate it. We just now relaunched the show this month. Bobby Pizazz
Thank You so much Roguie Ray LaMontagne for making a custom set of Rainbow Colored Harmonicas. Bobby Pizazz
---
Press
Rand Bishop
Member Board of Directors at Peace Village Inc.
Bobby Pizazz is a uniquely multi-talented fellow. I am constantly blown away by Bobby's enthusiasm, positive energy, and skill set. Make room in your life for Bobby Pizazz and you will not regret it. February 9, 2011

Anna Fisher Greetings Bobby Pizazz, Thanks so much for the add! Enjoying your tracks and your spirit. Continue to inspire humanity! One Love, Anna Fisher Jan 12, 2006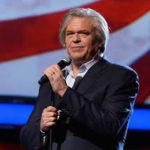 Ron White "That's a damn good song you have playin' here. Thanks man… ( About the song RHYTHMTRAIN )"  Jan 6, 2006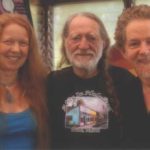 Liz, Willie Nelson Peace Research Institute "Bobby Pizazz reminds us not to fear the peace evolution because our evolution heals our country, the world and ourselves. Bobby represents the creative optimistic dreamers of the world when he tells us that we're winning the war to Take Back America. A Peaceful Solution. Bobby's sound, deceptively mellow, seduces the listener into an accepting and peaceful mood. These hard-hitting lyrics feel non-threatening to the relaxed listener and find a home deep in the psyche…It just feels so good it has to be the right thing to do."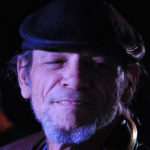 Bobby Pizazz's Favorite Quote "Every author should weigh his work and ask, 'Will humanity gain any benefit from it?.' " — Nachman of Bratslav
---
"Hi Folks I'm Bobby Pizazz and I am a Singer/Songwriter Performing Artist, Host and Producer of GIVE ME A BREAK Radio Show, and I'm very honored to share the stage with some of the Greatest Artists, Singer/Songwriters and Industry leaders on the Planet and with some of the best Up-Coming Artists and Songwriters in the world" We feature Artists / Songwriters who share their in and outs of the Business of Music and the Art of Songwriting. We Discuss New Music Business Models in use today. A place were Artists and Songwriters can safely have an opportunity to share their Music, Insights and Life Stories, Current events and topics which will be discussed, openly, bluntly and truthfully!!!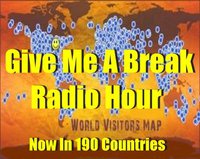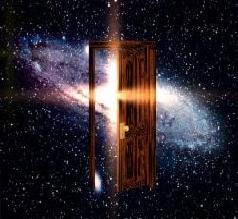 Open Door Productions'
Cyber Studio
For Songwriters
… to help you and all others who love songwriting.