"Hi Folks I'm Bobby Pizazz and I am a Singer/Songwriter Performing Artist, Host and Producer of GIVE ME A BREAK Radio Show, and I'm very honored to share the stage with some of the Greatest Artist, Singer/Songwriters and Industry leaders on the Planet and with some of the best Up-Coming Artists and Songwriters in the world" We feature Artists / Songwriters who share their in and outs of the Business of Music and the Art of Songwriting. We Discuss New Music Business Models in use today. A place were Artists and Songwriters can safely have an opportunity to share their Music, Insights and Life Stories, Current events and topics which will be discussed, openly, bluntly and truthfully!!!
.
GIVE ME A BREAK Radio , with your host Bobby Pizazz.

Indie Artist Radio "Whether you are an Independent musician looking to get your music heard by listeners around the world or wanting to take your music to the next level or just a music lover who enjoys hearing great music without all the commercials, we welcome you to the Indie Artist Radio Family! We want to thank our artists and listeners for making us the best and look forward to helping each of our Indie artists achieve their dreams." TMC – Co-Founder – Indie Artist Radio formerly New Artist Radio
"Give Me A Break" Radio Hour on The Air Streamed LIVE On Radio Free Nashville, WRFN 107.1 FM Fridays 10am to 11am CST USA.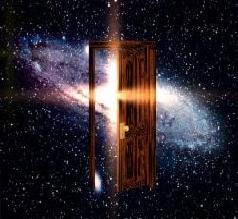 Open Door Productions'
Cyber Studio
For Songwriters
… to help you and all others who love songwriting.
Clardy Guitars are for those who want a guitar as unique as the music they play. "I never thought I would find a guitar I love to play more than my Martin" Glenn Douglas Tubb
 Give Me A Break Radio is also Carried on 
CMG Radio International Independent Network